Quantum Design Japan and Tohoku University have set up a collaboration lab within Tohoku University, named the "Quantum Design Japan Physical Property Measurement Laboratory."
The entire room is occupied by 6 total MPMS and PPMS instruments! The lab is available by usage fee to academia (including other universities) as well as various companies from industry.
Tohoku will operate and maintain the lab, while Quantum Design Japan will contribute periodic product seminars at the location.
Tohoku is one of the National Seven Universities. It is considered one of the most prestigious universities in Japan, and one of the top fifty universities in the world (according to ENSMP World University Rankings). It is one of the very top universities in material research in Japan and the world.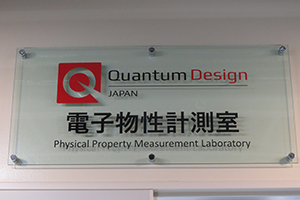 In diverse areas such as materials characterisation, high-sensitivity electrical measurements, magneto-optical experiments, and in-lab helium conservation, Quantum Design's team of scientists and engineers provides a full spectrum of service and application support for customers both domestically and internationally. Quantum Design Japan was established in 1997.