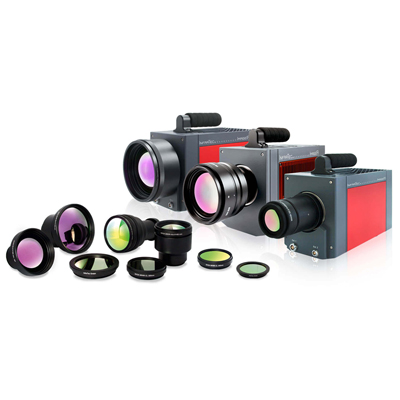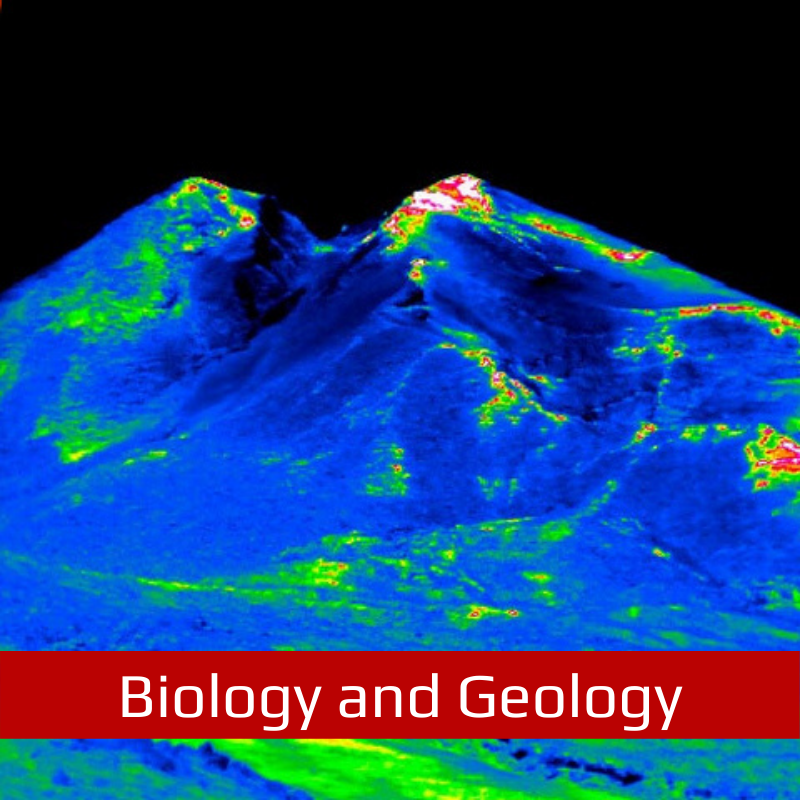 InfraTec Image IR Series Thermography Cameras
High-speed thermography systems Precise radiometric calibration
The 2D infrared (IR) cameras from InfraTec are suitable for all applications of thermography. By using an IR camera one can perform non-contact absolute (or relative) temperature measurements, which allows – for example – non-destructive object inspection.
The ImageIR product line is particularly suitable for high-end research and development, non-destructive material testing and process monitoring. Plus, the modern thermography software family IRBIS ® 3 developed in-house by InfraTec is the ideal tool for fast analysis of thermography measurement data.
FEATURES:
Excellent thermal resolution
Easy to Use IRBIS3® Analysis-Software
Very high frame rate
Modular design for individual system expansion
Long-life Stirling cooler for continuous operation
Robust light-weight metal housing
Accurate and repeatable triggering
Complete optical assortment
FEATURES:
Cooled InSb or MCT detectors
High spatial and thermal resolution
Thermally decoupled optics
Fast frame rates
High dynamic range
10 GigE interface
Separate aperture and filter wheels
x2 Hardware Binning (ImageIR 9400 and 10300 only)
cMIT (customised Multi-Integration Time) (ImageIR 8300 and 8800 only)
HighSense (ImageIR 8300 and 8800 only)
ScaledNUC (Scaled Non-Uniformity Correction) (ImageIR 8300 and 8800 only)
APPLICATIONS:
Research and development
Automation
Aerial thermography
Process control
Non-destructive testing
The state-of-the art IRBIS® 3 software family designed by InfraTec represents the ideal tool for fast analysis of thermographic image data and for comfortably drafting thermographic reports. Packages of several levels are available with application specific expansion modules. The modular software concept allows for a tailored and application-specific program configuration and facilitates its application in any field.
FEATURES:
Numerous analysis functions and tools
Extensive visual displays of measurement data
Professional generation of thermography reports
Modular concept enables an application-specific configuration
SDK allows to connect infrared cameras in existing systems
EXPANSION MODULES:
IRBIS 3 active, IRBIS 3 mosaic, AVI Generator, Macro Editor, Sequence Editor, Palette Editor.
ANALYSIS SOFTWARE:
IRBIS 3, IRBIS 3 plus, IRBIS 3 professional, IRBIS 3 report.

CONTROL AND ACQUISITION SOFTWARE:
IRBIS 3 remote HD, IRBIS 3 control, IRBIS 3 online, IRBIS 3 process.
Active thermography is an imaging procedure for non-destructive material testing. A heat flow is induced by an energetic excitation of the test object, which can be done in a transmissive or a reflective setup. The resulting heat flow is influenced by interior material layers and defects. These inhomogeneities can be captured on the object surface by high-precision thermographic cameras. The additional application of different evaluation algorithms improves the signal-to-noise-ratio, which allows for detection of smallest defects.
The versatile application options of active thermography require an elaborate configuration of every single inspection system. InfraTec offers a wide variety of necessary components along with a modular system architecture. The high-resolution cameras, efficient control and evaluation software as well as the continuously operable excitation sources and controllers are interchangeable within the system and therefore allow a flexible adaptation to upcoming requirements.
FEATURES:
Non-destructive and contact-free material testing
Modular system for various inspection tasks
Ensuring effective use for reliable offline and inline solutions
Detection of smallest and deepest defects
Extensive imaging investigations