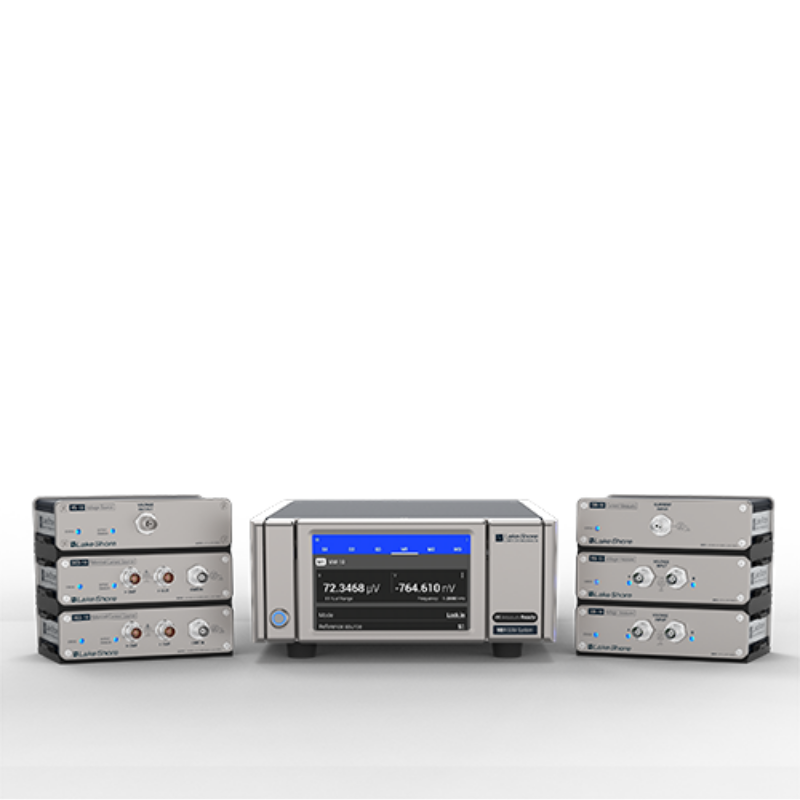 M81 Synchronous Source Measure System
An innovative architecture for coordinating low-level measurements from DC to 100 kHz
The MeasureReady™ M81-SSM (Synchronous Source and Measure) system provides a confident and straightforward approach for advanced measurement applications. The M81 is designed to eliminate the complexity of multiple function-specific instrumentation setups, combining the convenience of DC and AC sourcing with DC and AC measurement, including a lock‑in's sensitivity and measurement performance.
This extremely low-noise simultaneous source and measure system ensures inherently synchronised measurements from 1 to 3 source channels and from 1 to 3 measure channels per half-rack instrument — while also being highly adaptable for a range of material and device research applications.
---
Flexible measurement capabilities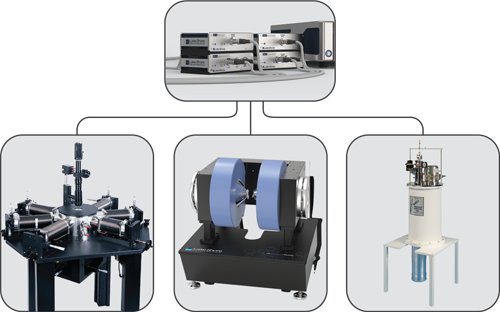 The M81-SSM provides DC and AC stimulus and measurement capabilities for characterising materials and devices in cryogenic, room temperature, and high-temperature environments.
M81 FEATURES
MeasureSync™ technology for simultaneous source module update and measure module sampling timing across all channels

DC/AC amplitude and phase detection is user-selectable on all measure channels

Common DAC/ADC sampling clock ensures highly precise and consistent source/measure timing coordination between 3 sources and 3 measures

100% linear module power supply architecture for lowest possible source/measure noise

Fully linear signal path between data converters, modules, and the device under test (DUT)

Remote modules for the shortest possible signal path to the DUT, which separates sensitive analogue circuits from digital circuits and unwanted sources of interference typical of traditional single-enclosure instrument designs

All source and measure channels are capable of DC and AC to 100 kHz signals

Optimised for fundamental, harmonic, and phase AC plus DC biased measurements

Modularity allows for flexible, user-configured modules to suit a specific application

Remote-mountable amplifier modules are interchangeable between instruments

Modules are dynamically recognised when the system is reconfigured

Uses a clean, simple UI and a common programming API for fast setup and a shorter learning curve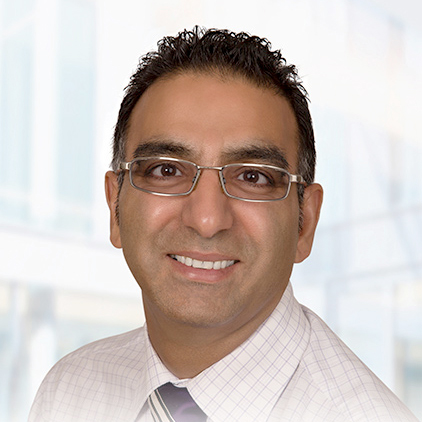 COMPONENTS OF THE M81-SSM
Connect up to three source modules and up to three measure modules
Exchange modules and adapt the configuration for each measurement
All modules are capable of measuring with DC and AC to 100 kHz
All modules are optimised for high precision and common reference and ground.