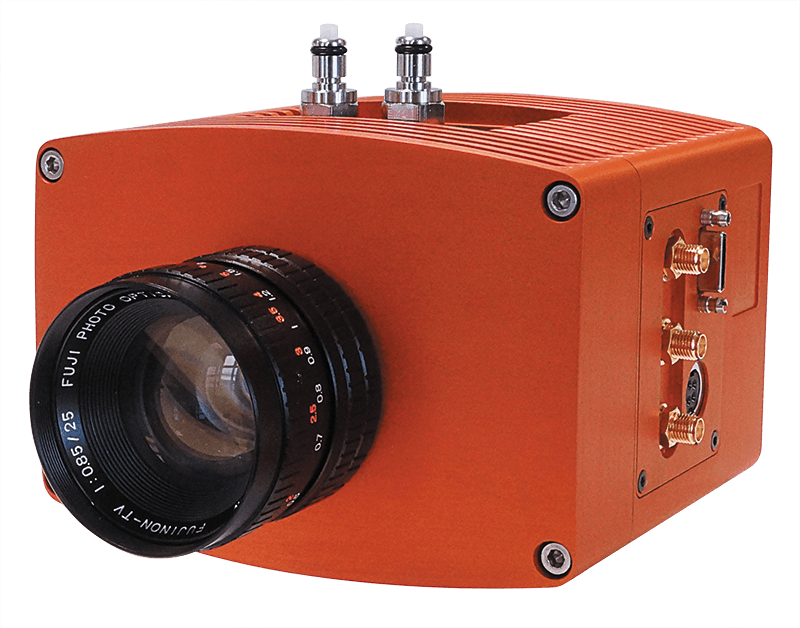 Raptor Falcon III EMCCD Camera
EMCCD Vacuum cooled 1MP back-thinned frame-transfer with 10μm pixels
The Falcon III camera is based on e2v's next generation CCD-351 back-thinned 1″ sensor. It combines high sensitivity, speed and resolution with QE up to 95%.
APPLICATIONS:
• Adaptive Optics and Astronomy
• Calcium signalling
• Fluorescence imaging / spectroscopy
• Flow cytometry
• FRET / FRAP / TIRF
• Genome sequencing
• High content screening
• High-resolution fluorescence imaging
• Hyperspectral imaging
• Live cell imaging
• Photon counting
• Single molecule detection
• Solar cell inspection
• X-ray & High energy
The Falcon III incorporates a new EMCCD sensor developed by e2v which offers 1MP resolution with 10µm square pixels.  A back-illuminated sensor offers a peak QE of >95% offering unsurpassed sensitivity with a total noise floor as low as 0.01 electrons readout noise.
FEATURES
Lower noise: <1e- read noise
Faster readout in full resolution: x3 faster than previous generations
Higher EM gain: up to x5000 with lower voltages
Deep Cooled: cooling down to -70°C for minimal background events
Up to 95% QE from Virtual Phase sensor – Optimum Photon collection
Strong UV and NIR response – From 200nm through to 1100nm