Home
Important information about Covid-19
Please note that, in line with government advice, Quantum Design UK and Ireland staff members are currently working remotely. The preferred method of contact is email. QDUKI has moved to the digital delivery of all but the most essential services.
The quickest and best way to contact us is via email. Please see our list of contacts here. Our phone lines will also be monitored during office hours. We are also able to conduct video/audio meetings via Microsoft Teams. Please contact us and we can send you a link – you do not have to have Teams installed in order to join.
Business as usual
We will continue to operate on a daily basis and work to normal office hours 09:00 am – 17:00 pm. Unfortunately, during this time staff will not be travelling to customer sites until the situation improves.
We will be reviewing the situation on a regular basis and will provide updates on our website and across our social media platforms: Twitter and LinkedIn.
Quantum Design UK and Ireland are committed to supporting customers, colleagues, and the community at this difficult time
About Us
Quantum Design UK and Ireland are one of the leading distributors of high-tech instrumentation and consumables for scientific, academic and industrial research.
Our dedicated team of sales and service engineers, are able to provide fast, flexible and reliable service to our customers.
We are part of the Quantum Design International (QDI) group. QDI manufacture and distribute scientific and industrial instrumentation through an international network with subsidiaries in every major technological centre around the world. QDI's success in distributing scientific instruments comes from more than 30 years' experience in manufacturing and distributing its own industry-leading materials characterisation systems. For more information please visit QUANTUM DESIGN NORTH AMERICA
---
What our customers are saying about us
---
WATCH NOW: Raptor Seeing life in Short Wave Infrared
"The role of InGaAs based cameras in scientific and industrial imaging". An overview of SWIR camera technology, the effects of NUC and cooling on SWIR cameras and an overview of applications where SWIR cameras will provide an advantage.
---
Featured Webinar
Don't Miss!!
How to Find the Perfect IR Camera for Your Application Webinar | Sept 15 | 3:00 – 4:00 pm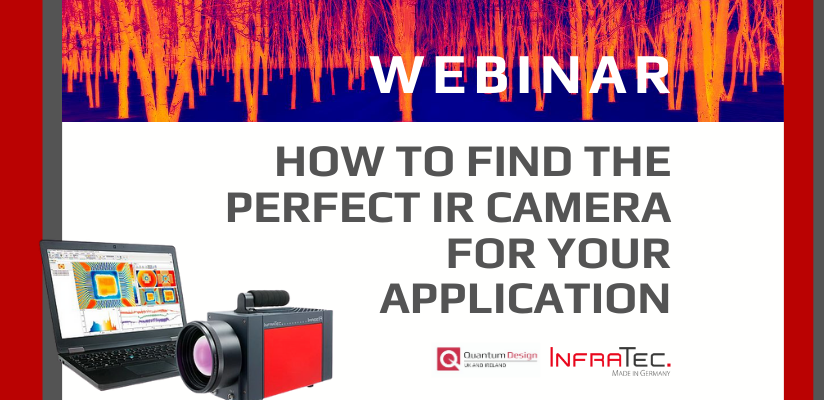 Learn how to determine the best type of Infrared camera for your particular application. You'll hear about physical aspects, parameters, sensor technologies. Plus… get your questions answered.
---
Watch Now: J A Woollam Spectroscopic Ellipsometry Webinar
This workshop style webinar was aimed at both experienced ellipsometry users as well as people new to ellipsometry. Well worth a watch!
---
Moxtek in Space Again — Mars Perseverance Rover 2020
The launch of the Perseverance Mars rover will signify the 10th time that a Moxtek component has been launched into space flight. This rover, developed by NASA's Jet Propulsion Laboratory (JPL), includes seven important instruments intended to explore and seek evidence of past life on Mars.
---
Quantum Design User Downloads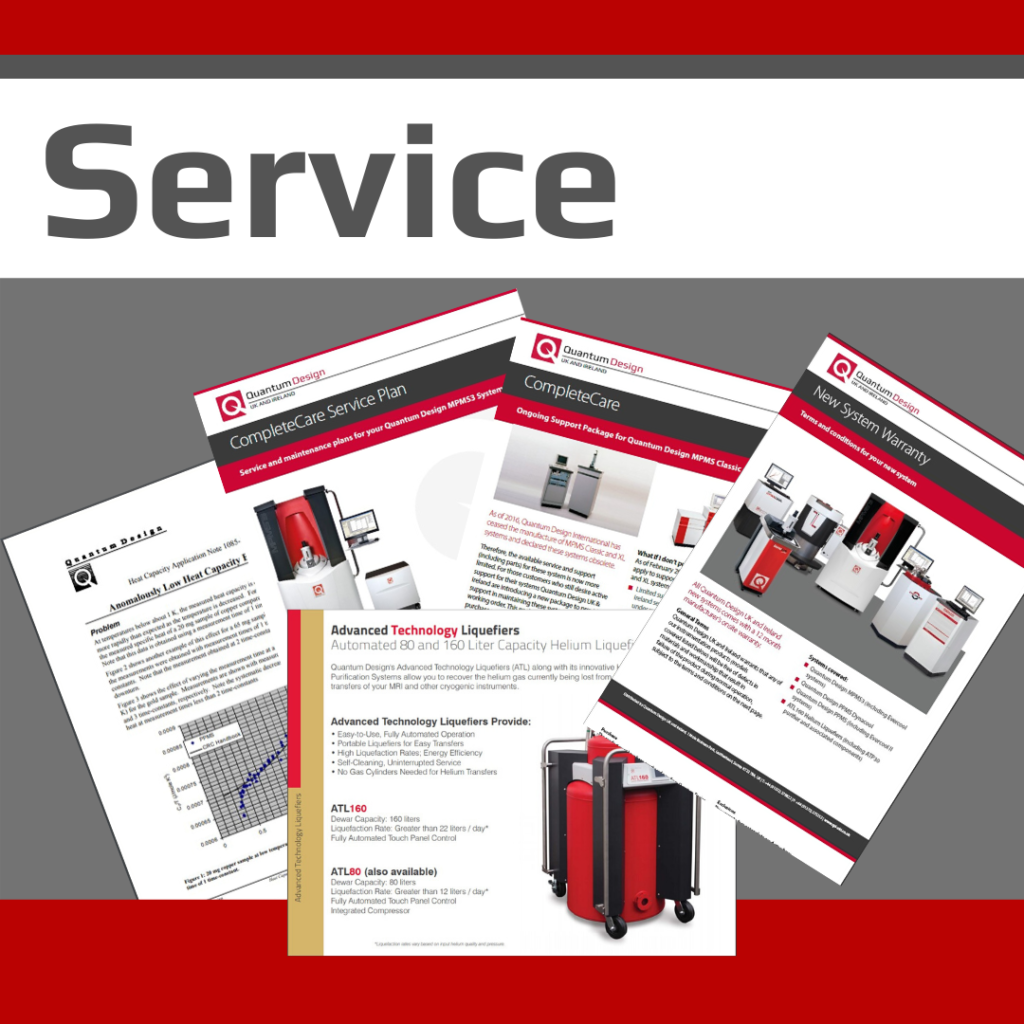 You can now download hundreds of useful applications notes and documents for Quantum Design systems.
New Product Launch
Sigray launches SUB-MICRON 3D X-RAY MICROSCOPE – already an award winning product!

Introducing PrismaXRM: the 3D X-ray microscope with the resolution and performance of the industry leaders… and more.
---
New Product Range
QDUKI Now Offering Janis Research Products as Part of Cryogenic Portfolio
Deal combines the product portfolio and application expertise of two leaders in the cryogenic research market.
---
Featured Product
Specim FX Series
High Performance, Compact Hyperspectral Imaging Cameras
Specim's instruments are suited for a whole host of applications including remote sensing, geology, food quality, plastic sorting, online inspection and colour measurement.
---
Bridging the Gap to the Synchrotron
Sigray featured in July's issue of Materials Australia.
The article talks about the use of traditional synchrotrons and how they can be cost-inhibitive to many researchers. Sigray produces alternative instruments that can be easily incorporated into laboratories and open up new research opportunities.
---
We've made it easy for you! See all the latest recordings and links for future webinars here
---
---
What our Customers are saying...
"The Photobiology Unit at Ninewells Hospital in Dundee is using the ILT2400 meter with MPPNBB detector for dosimetry of handheld Minimum Erythemal Dose (MED) devices. The slim line nature of the detector enables easy placement of the detector over the desired aperture and ensures full contact is made with the surface of the MED device, something that is not possible with the larger detectors. The positioning of the detector allows the dosimetry to more accurately reflect how the MED tester is used clinically. The data logging feature of the ILT2400 is useful for determining the average irradiance and how irradiance varies during exposure. We use the integrate feature of the ILT2400, which allows us to determine the time required to reach our desired radiant exposure (dose). The ILT2400 with MPPNBB is an improvement upon our previous dosimetry for handheld MED devices, simplifying the process and providing accurate, consistent results."
Ewan Eadie, NHS Tayside, Ninewells Hospital University of Leeds
"I am using the Infratec camera with an infrared laser, where the frequencies of that laser are spatially dispersed and imaged on the camera. The light intensity of the infrared frequencies are monitored as a function of time, with microsecond time resolution, which gives information about the formation or destruction of chemicals during a reaction. The high sensitivity and image quality are outstanding, and there is very little noise from the camera contributing to the overall signal I observe. It is easy to interface with the camera using the supplied software, and the ability to externally trigger and gate the camera is an excellent advantage. I found that the sales and technical teams have been very supportive and responsive to questions or queries before, during, and after the camera installation."
Dr Julia H. Lehman, School of Chemistry, University of Leeds
"Quantum Design and DENSsolutions have provided us with continual advancements of in situ TEM holders by providing an exciting and ever-improving level of detail into a range of nano-scale dynamic processes. We have purchased the Lightning, Climate and Stream systems, these systems allow us to perform a wide range of experiments at the nano level in situ investigations, from heating of steels and quench them, observing the formation of nano crystals. Gas absorption by Metal Organic Frameworks, or in situ growth of nanoparticles and crystals in liquid. All these systems experiments require great stability and precision and ease of use, all of which are provided by these holders and chips. QD UKI have been extremely helpful and supportive keeping us updated with the latest chip designs and holder sundries, and supplying chips quickly"
Dr Andy Stewart, University of Limerick
"The Montana Cryostation lies at the heart of a number of experiments in my group. The Cryo-Optic add-on allows us to perform optical spectroscopy on single organic molecules at low temperature with excellent collected photon count rates from the in-vacuum high-NA objective. The system reaches a base temperature low enough to observe atomically-narrow resonances in these molecules, making them suitable for use in quantum technology. The automated temperature control allows us to investigate the effects of phonon-induced dephasing with ease, while the integrated nano-positioning system and sample holder – designed in collaboration with Montana Instruments and QD-UK – is fully compatible with the nanophotonic devices we are investigating at low temperature. All of our experiments benefit from the low vibrations seen in the Montana Cryostation, from stable coupling to nanophotonic waveguides to diffraction-limited confocal microscopy. The support we have received from QD-UK has been excellent – they are easily contactable should issues arise and are very open to collaborative problem solving to expedite finding a solution. Having all of this is in a closed-cycle system that does not require the purchase of expensive and increasingly rare liquid helium is the icing on the cake."
Dr Alex S. Clark, Centre for Cold Matter, Imperial College London
"We are using the DENS Lightning D9+ holder to investigate the magnetostructural transition and magnetic phase boundary motion in FeRh thin films. The Lightning D9+ is perfect for this study because we need to heat the FeRh thin films into a state of co-existing antiferromagnetic (AF) and ferromagnetic (FM) domains, and then simultaneously apply current pulses to induce movement of the AF / FM phase boundaries. The DENS Lightning system is very versatile, allowing us to heat samples to elevated temperatures with extreme stability, whilst using the Impulse software to run a range of biasing experiments including current, voltage and electric field sweeps. The whole system is very elegant and easy to use, but still allows the user to design complex experiments that involve simultaneous heating and biasing, as well as each stimulus in isolation. QD UKI provides excellent support and guidance, from detailed pre-sale technical consultation, genuine enquiries on product performance and quick responses to sales quotes, as well as updates on future products."
Dr Trevor Almeida, Physics and Astronomy, University of Glasgow
"We purchased Moxtek polarisers to integrate into a custom system for quantitative polarised light microscopy that we developed in collaboration with Professor Alan Boyde (Queen Mary University of London). Due to our stringent technical demands, we required polarisers that could offer excellent polarisation uniformity over large apertures, provide exceptional contrast and that displayed minimal transmitted wavefront distortion (TWD). QD UKI provided us with exceptional service, facilitating discussions with Moxtek to ensure that the polarisers satisfied our needs. Cairn Research looks forward to working with QD UKI again on other projects."
Dr Gareth Rogers, Cairn Research Ltd
"We use our C2 Cryostation to maintain our thin semiconductor samples at 4 K while we make measurements with a high power pulsed laser. Our data acquisition patterns require us to maintain these conditions for days or weeks at a time with minimal interruption. We have found the Cryostation to be an extremely low-maintenance system that has placed negligible demands on our time and budget to operate continuously for over 2 years and counting. We observe good stability in both temperature and mechanical performance. We have also received excellent post-sale support. QD UKI provided a full technical training and installation service and Montana have been happy to provide design information that has enabled us to fabricate bespoke accessories and integrate the instrument more closely into our wider experimental system. Overall, the Cryostation's most appealing characteristic is how easy and convenient it has proved to be, enabling us to focus on the aspects of our research project that deserve the most attention."
Dr Joshua Rogers, Durham University
"Our group at the University of Warwick uses SCL-Sensor.Tech piezo-resistive self-sensing cantilevers to measure the magnetic torque of ~50 micrometer-sized samples of novel metallic and magnetic materials. From torque measurements, we can obtain information about the magnetic, electronic, or superconducting properties of the sample. These experiments are conducted at low temperatures down to 0.5 K and high magnetic fields, thus requiring high standards of manufacturing and quality of all involved cantilever components. SCL-Sensor.Tech microcantilevers work very reliably and can be easily integrated in our existing laboratory infrastructure, by using a standard ac transport measurement technique to determine the piezo crystal's resistance. The PCB-bonded cantilevers are easy to handle and their robust lever allows for a simple and easy mounting of the sample while at the same time maintaining a good sensitivity to changes in the magnetic torque. We are very happy with the QD UKI customer service for their pre-sale technical support and their reactions to feedback regarding customisation of the cantilevers to highly specific sample environments."
Dr Kathrin Götze, University of Warwick
VIEW ALL