Home
About Us
Quantum Design UK and Ireland are one of the leading distributors of high-tech instrumentation and consumables for scientific, academic and industrial research.
Our dedicated team of sales and service engineers, are able to provide fast, flexible and reliable service to our customers.
We are part of the Quantum Design International (QDI) group. QDI manufacture and distribute scientific and industrial instrumentation through an international network with subsidiaries in every major technological centre around the world. QDI's success in distributing scientific instruments comes from more than 30 years' experience in manufacturing and distributing its own industry-leading materials characterisation systems. For more information please visit QUANTUM DESIGN NORTH AMERICA
---
What our customers are saying about us
---
Merry Christmas From Quantum Design UK and Ireland !
We want to wish all our customers, suppliers, partners, staff, friends and contacts a very Merry Christmas. We also would like to make you aware of the opening times over the holidays more
---
Meet Our New Team Member
Dr. Satyam Ladva joins the Quantum Design UK and Ireland team. LEARN MORE
---
Upcoming Events
Quantum Dot Day 2020
Cryogenics and Optical Cryostats Events Spectroscopy
University of Oxford Department of Physics Clarendon Laboratory Parks Road Oxford OX1 3PU
Latest News
Free Sample Analysis Available – Closed Cycle Optical Cryostat
Let us organise a complimentary sample analysis with the Montana Instruments applications lab
---
International Light SALE now on
Up to 25% off in the sale on selected International Light products.
Featured Product
Quantum Design OptiCool® Optical Cryostat
The OptiCool optical cryostat is a cryogen-free system with automated software to control temperature and magnetic field. At the push of a button you can change your sample temperature from 1.7 K to 350 K, with or without an applied magnetic field. A generous 89 mm diameter by 84 mm tall sample volume provides exciting possibilities in experiment design.
Featured Product
Sigray Attomap 200 µ-XRF system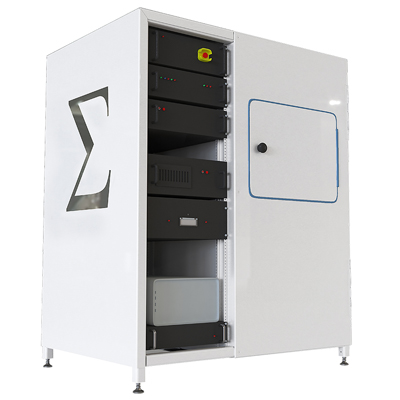 The powerful sensitivity and high resolution of the AttoMap produces synchrotron-quality elemental distribution mapping of trace elements for a wide range of research applications, spanning from the life and materials sciences to industrial use for pharmaceuticals, natural resources (oil and gas, mining) and semiconductor failure analysis. Click here for an amazing gallery of MicroXRF results
What our Customers are saying...
"The Photobiology Unit at Ninewells Hospital in Dundee is using the ILT2400 meter with MPPNBB detector for dosimetry of handheld Minimum Erythemal Dose (MED) devices. The slim line nature of the detector enables easy placement of the detector over the desired aperture and ensures full contact is made with the surface of the MED device, something that is not possible with the larger detectors. The positioning of the detector allows the dosimetry to more accurately reflect how the MED tester is used clinically. The data logging feature of the ILT2400 is useful for determining the average irradiance and how irradiance varies during exposure. We use the integrate feature of the ILT2400, which allows us to determine the time required to reach our desired radiant exposure (dose). The ILT2400 with MPPNBB is an improvement upon our previous dosimetry for handheld MED devices, simplifying the process and providing accurate, consistent results."
Ewan Eadie, NHS Tayside, Ninewells Hospital University of Leeds
"I am using the Infratec camera with an infrared laser, where the frequencies of that laser are spatially dispersed and imaged on the camera. The light intensity of the infrared frequencies are monitored as a function of time, with microsecond time resolution, which gives information about the formation or destruction of chemicals during a reaction. The high sensitivity and image quality are outstanding, and there is very little noise from the camera contributing to the overall signal I observe. It is easy to interface with the camera using the supplied software, and the ability to externally trigger and gate the camera is an excellent advantage. I found that the sales and technical teams have been very supportive and responsive to questions or queries before, during, and after the camera installation."
Dr Julia H. Lehman, School of Chemistry, University of Leeds
"Quantum Design and DENSsolutions have provided us with continual advancements of in situ TEM holders by providing an exciting and ever-improving level of detail into a range of nano-scale dynamic processes. We have purchased the Lightning, Climate and Stream systems, these systems allow us to perform a wide range of experiments at the nano level in situ investigations, from heating of steels and quench them, observing the formation of nano crystals. Gas absorption by Metal Organic Frameworks, or in situ growth of nanoparticles and crystals in liquid. All these systems experiments require great stability and precision and ease of use, all of which are provided by these holders and chips. QD UKI have been extremely helpful and supportive keeping us updated with the latest chip designs and holder sundries, and supplying chips quickly"
Dr Andy Stewart, University of Limerick
"The Montana Cryostation lies at the heart of a number of experiments in my group. The Cryo-Optic add-on allows us to perform optical spectroscopy on single organic molecules at low temperature with excellent collected photon count rates from the in-vacuum high-NA objective. The system reaches a base temperature low enough to observe atomically-narrow resonances in these molecules, making them suitable for use in quantum technology. The automated temperature control allows us to investigate the effects of phonon-induced dephasing with ease, while the integrated nano-positioning system and sample holder – designed in collaboration with Montana Instruments and QD-UK – is fully compatible with the nanophotonic devices we are investigating at low temperature. All of our experiments benefit from the low vibrations seen in the Montana Cryostation, from stable coupling to nanophotonic waveguides to diffraction-limited confocal microscopy. The support we have received from QD-UK has been excellent – they are easily contactable should issues arise and are very open to collaborative problem solving to expedite finding a solution. Having all of this is in a closed-cycle system that does not require the purchase of expensive and increasingly rare liquid helium is the icing on the cake."
Dr Alex S. Clark, Centre for Cold Matter, Imperial College London
"We are using the DENS Lightning D9+ holder to investigate the magnetostructural transition and magnetic phase boundary motion in FeRh thin films. The Lightning D9+ is perfect for this study because we need to heat the FeRh thin films into a state of co-existing antiferromagnetic (AF) and ferromagnetic (FM) domains, and then simultaneously apply current pulses to induce movement of the AF / FM phase boundaries. The DENS Lightning system is very versatile, allowing us to heat samples to elevated temperatures with extreme stability, whilst using the Impulse software to run a range of biasing experiments including current, voltage and electric field sweeps. The whole system is very elegant and easy to use, but still allows the user to design complex experiments that involve simultaneous heating and biasing, as well as each stimulus in isolation. QD UKI provides excellent support and guidance, from detailed pre-sale technical consultation, genuine enquiries on product performance and quick responses to sales quotes, as well as updates on future products."
Dr Trevor Almeida, Physics and Astronomy, University of Glasgow
"We purchased Moxtek polarisers to integrate into a custom system for quantitative polarised light microscopy that we developed in collaboration with Professor Alan Boyde (Queen Mary University of London). Due to our stringent technical demands, we required polarisers that could offer excellent polarisation uniformity over large apertures, provide exceptional contrast and that displayed minimal transmitted wavefront distortion (TWD). QD UKI provided us with exceptional service, facilitating discussions with Moxtek to ensure that the polarisers satisfied our needs. Cairn Research looks forward to working with QD UKI again on other projects."
Dr Gareth Rogers, Cairn Research Ltd
VIEW ALL