We work with the best partners
We believe in teamwork and collaboration. For that reason we seek out the best in the business to work with.
We are members of a number of industry associations and councils, including the Royal Microscopical Society, the British Cryogenics Council, the British Society for Strain Measurement and Processing, and Packaging Machinery Association, to name a few.
Our Partners
---

Spotlight on: QDUKI and MTIF Partnership
Our relationship with the Medical Technologies Innovation Facility includes offering one-off bespoke measurements using the J A Woollam IR-VASE II ellipsometer the facility has. You can read more details about the partnership here.
"This partnership provides companies with a unique opportunity to use cutting edge Ellipsometry technology supported by renowned research expertise. These capabilities are usually unavailable to all but the largest organisations. This partnership allows organisations of every size the opportunity to accelerate their development programmes."


Professor Mike Hannay, Managing Director of the Medical Technologies Innovation Facility (MTIF).
---
Partner Testimonials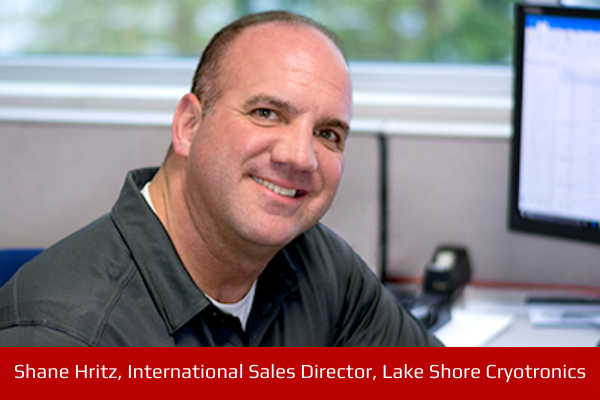 "Effective January 1, 2020, Lake Shore entered into a strategic partnership with Quantum Design to distribute and service our test and measurement solutions across Europe. We saw this partnership as an opportunity to better serve our European customers through a full service organisation, offering many local value added services. In the first year of our partnership, they did not disappoint and are meeting our demanding expectations. They have been taking part in ongoing training and have committed dedicated personnel to proactively sell and service our solutions. We look forward to more exciting developments in Europe as we continue to build and strengthen our partnership with QD"
"Raptor Photonics was established in 2008 to design and manufacture high-performance digital camera solutions for our customers all around the world. We sell both direct and through established regional partners. We need to know that our brand is being properly represented with knowledgeable and experienced regional staff. We have worked with Quantum Design to represent Raptor to our customers in the UK and Ireland since 2019. They have proven to be very competent, reliable, pro-active and well connected to date. We have developed a good working relationship and look forward to growing with them in the future "
"The J A Woollam company and Quantum Design have been working together for over 25 years, and it's been a match made in heaven. We're also very impressed by their sales people, their technical people, it's fabulous that we can work together in understanding customers and really providing what they truly need. Thank you Quantum Design, for all your years of great service, great support and we look forward to many years in the future "
Work With Us
We're really proud of our successful and happy relationships with our suppliers. If you would like to find out more about Quantum Design UK and Ireland distributing your products please contact David Want.