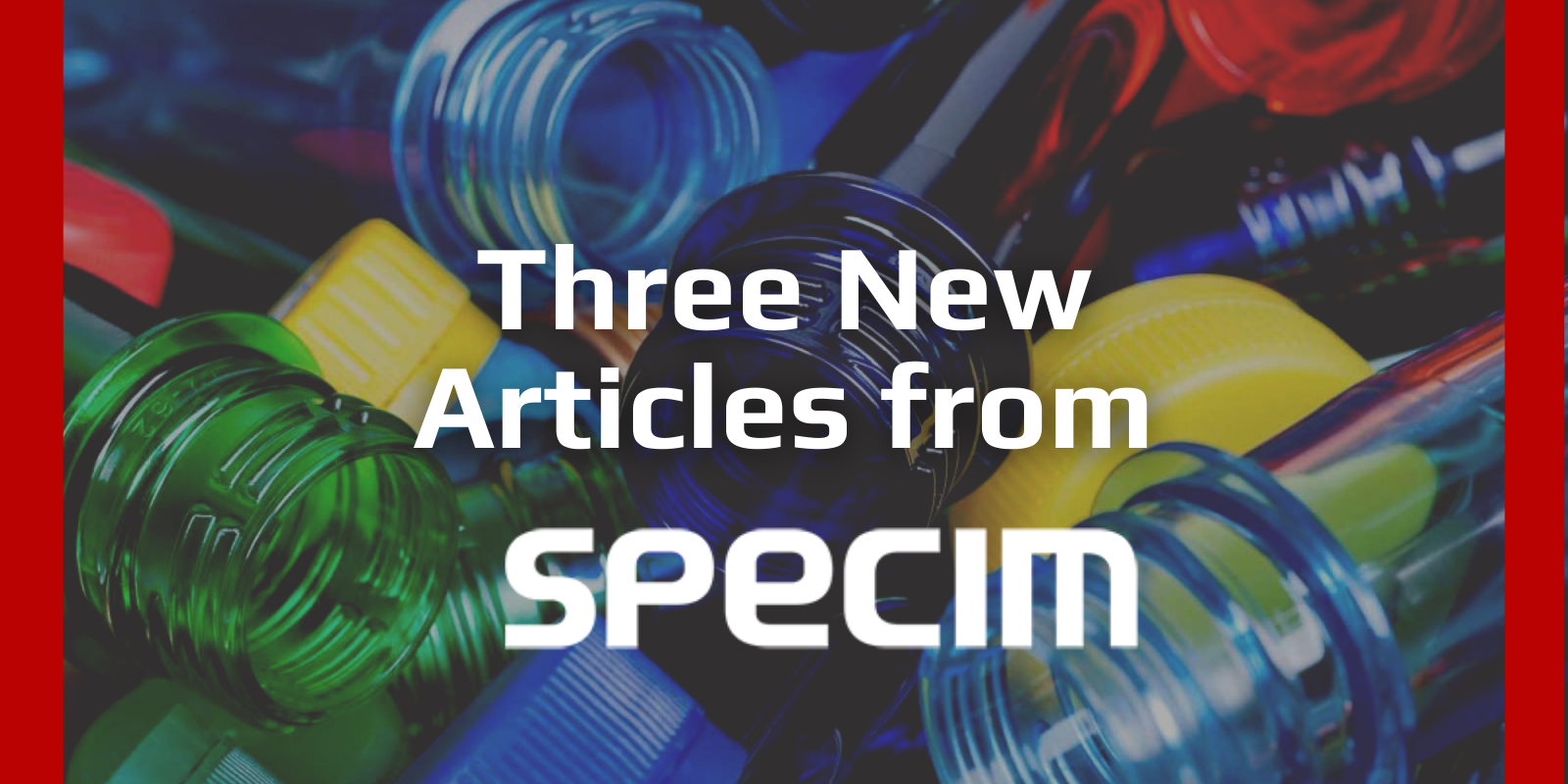 Specim is a pioneer and world leader in hyperspectral imaging instrumentation. The best hyperspectral solutions for industry, OEM, integrators, research & airborne users. 
We have new articles from Specim covering:
How much of your samples are seen by hyperspectral cameras
Measuring moisture content during industrial production processes
Plastics sorting
How much do hyperspectral cameras see of your samples?
Hyperspectral cameras used in industrial environments or onboard airborne platforms (UAV or airplanes) often operate in a pushbroom fashion. Those cameras, like Specim ones, all build following the same approach.
With such configuration, the whole sample or scene is not seen entirely at once, but a thin line only. A movement is needed to image the full object, provided by, e.g., a conveyor belt or a UAV. However, we may wonder how much of the sample, scene, or target is seen by the sensor.
Spectral imaging provides tools for moisture content monitoring during industrial production process
Monitoring the moisture content would increase production quality in many industries and optimise processes. New agile and accurate technologies are needed, and within this context, Specim cameras present many assets.
Plastics sorting with Specim FX cameras
Plastics are all around us, but what really happens to them after we throw them in recycling bins? Large quantities end their life in a landfill or incinerators, never being recycled at all.
Only a small portion of plastics have value to the recycling industry, but it is costly and time-consuming to separate these high-value materials.