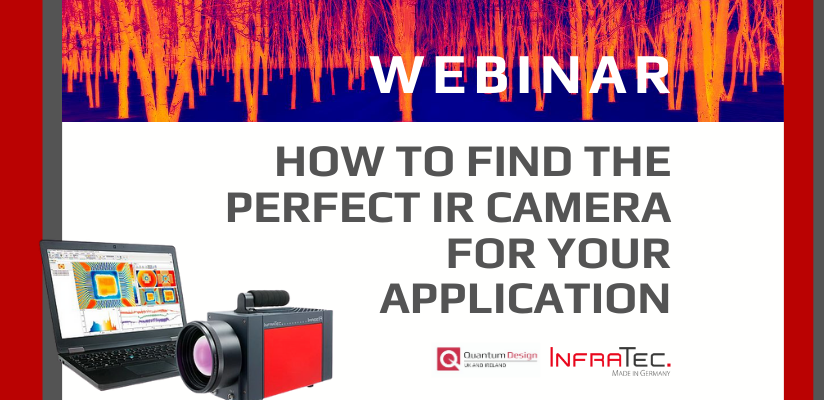 Free webinar with Quantum Design and InfraTec

Following on from our two previous popular webinars co-hosted with InfraTec, we are proud to present a third. This webinar will help you work out the ideal camera for your particular applications.
We also can't wait to field your questions on this topic, so please send them in even if you can't make it along to the live webinar (we will send you a copy of the recording and we will do our best to answer your question within the webinar, if not we promise to do so via email afterwards).
You will hear about:
Physical aspects
Different sensor technologies
Parameters of cooled IR cameras
Parameters of uncooled IR cameras
InfraTec's product range
Question & Answer session
Send in your applications questions to ashley@qd-uki.co.uk and we'll get back to you with some recommendations.
---
Product Range General Contact
---