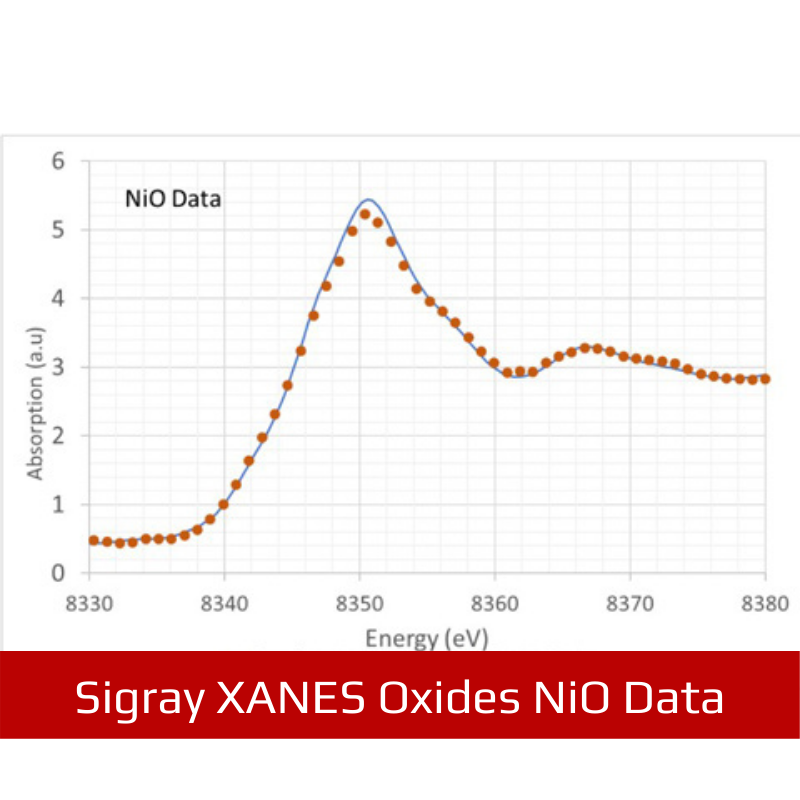 Sigray QuantumLeap X-Ray Absorption Spectroscopy (XAS) System
Chemical Specification and Electronic Structure with X-Ray Absorption Spectroscopy
With QuantumLeap, researchers will now be able to identify and quantify the chemical species of elements of interest for applications such as:
Catalysts: chemical states of oxides, nitrides, and carbides being explored as catalysts
Batteries/fuel cells/solar cells: oxidation state of transition metals (e.g. in lithium ion batteries) as a function of charge and discharge cycles
Nanoparticles and nanomaterials: structural analysis, coordination number, disorder, geometry, reactivity
Sigray's QuantumLeap™ brings the long-awaited power of X-ray absorption spectroscopy (XAS) – a synchrotron technique for determining electronic structure of elements – to individual laboratories. Powerful access to synchrotron-grade XANES within minutes at sub-eV resolution and EXAFS at seconds to minutes.
The patented FAAST™ microfocus x-ray source (Fine Anode Array Source Technology) is based on a complete new x-ray source design.  The x-ray target is made out of fine metal microstructures that are encapsulated in a diamond substrate. This complete new design was enabled due to recent developments in semiconductor processing techniques.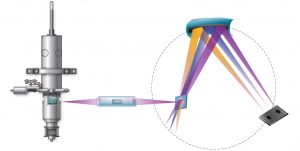 FAQs LINKS:
FEATURES
Unprecedented ability to analyse electronic (chemical) state of elements
First laboratory micro-XANES system, providing spatial resolution down to 10 μm
XANES mode for oxidation state analysis and bond covalency (down to 0.1 eV)
EXAFS mode for coordination number, types of donors bound, and interatomic distances (<10 eV)
FAAST™ microfocus X-ray source with 50x higher brightness than sources used in existing non-synchrotron microXRFs due to innovative X-ray target material design
X-ray mirror lens unique design collects 10x more fluorescence X-rays versus conventional designs
More powerful source, high efficiency optics and unique paraboloidal geometry results in >100x sensitivity than existing non-synchrotron microXRFs