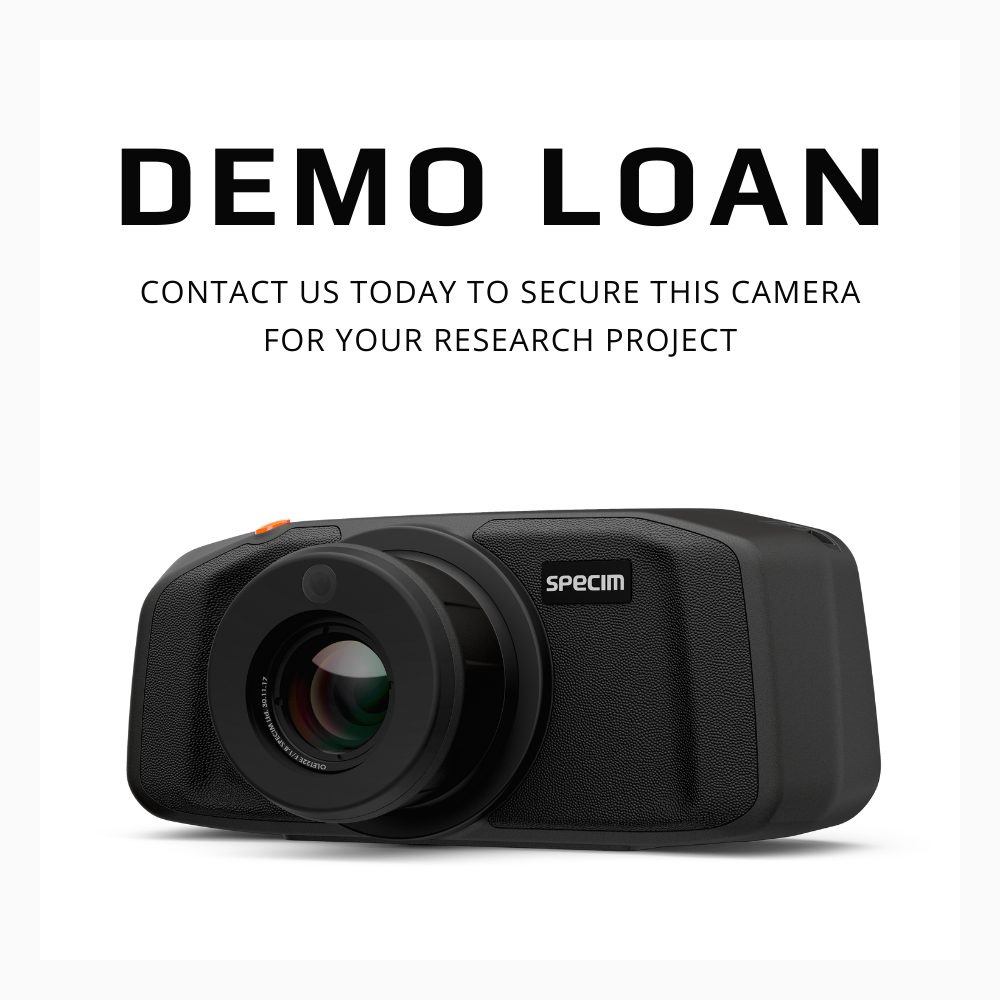 Book Your Demo Loan of the Specim IQ
Analyse any material, anywhere.
The Specim IQ is a portable hyperspectral camera, where data capturing, data processing and result visualisation are integrated into a one ready-to-use package. The camera is able to screen the imaging target and show the results on the camera display in just seconds.
" We're offering researchers the opportunity to hire the Specim IQ camera for a week or a month at a time. Use our camera for your upcoming research project, without having to commit to buying one. "

Dr. Luke Nicholls, Technical Sales Engineer, Quantum Design UK and Ireland
Scroll down to fill out the form to register your interest and preferred dates.
Tailor the camera functionalities with applications matching your own analysis requirements. Applications define how the camera is used and how the hyperspectral data is processed, analysed, saved, and visualised.
If you buy a camera within 9 months of the loan, we'll take 75% of the cost off the purchase price.
VNIR 400-1000 nm (CMOS)
5 Mpix
SD card max 32 GB
Specim Dataset with ENVI compatible data files
5200 mAh Li-Ion (Type 26650)
Appx. 100 measurements with one SD card and battery
4.3 " touch screen + 13 physical buttons
Please use this form to contact us about the loan of this camera