University of Southampton, Mountbatten Building (53), Room 4025
We will introduce the fundamentals of data analysis at a beginner-to-intermediate level. All details will be described using the latest CompleteEASE software.
Short courses include extensive training through examples and interaction between other students and instructors
This year's course will be held at the University of Southampton.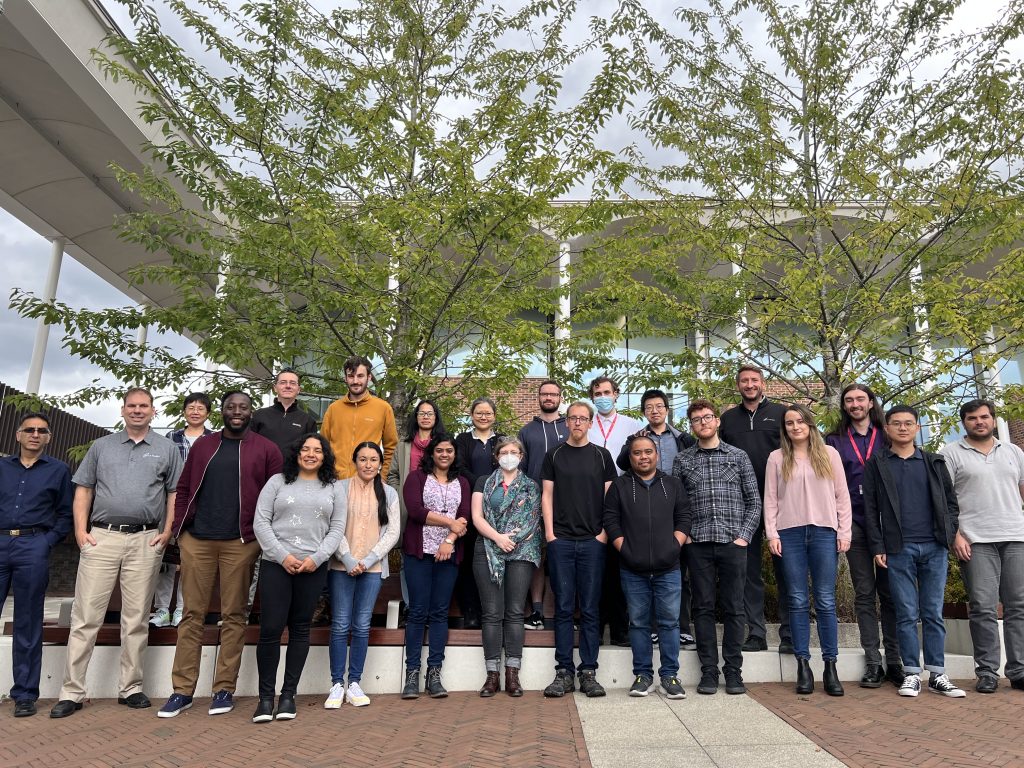 ---
Course Content:
Ellipsometry overview and CompleteEASE Navigation
Transparent materials and non-idealities
B-Spline function
General Oscillator Modeling
Thin absorbing films and Multi-Sample Analysis
Mapping and Dynamic Data Analysis
Morning sessions: begin at 09:00
Break 1: 10:30 – 10:45
Lunch: 12:00 – 13:00
Break 2: 15:00 – 15:15
Afternoon sessions end at 17:00 (except Friday when we will end at about 15:30 and reserve time for questions)
---
Course details:
Dates: September 27 – 29, 2023
Venue: University of Southampton
Course Schedule: Please scroll down for more information
Course Price: £700 excluding VAT
Early Bird / Student Course Price: £500 (if purchase order placed before 31 July, 2023)
40% discount on rate if multiple users from the same University would like to attend
Lunch and refreshments are included – please let us know your dietary requirements
Car park spaces are available, please let us know if you need a permit
We will be booking a number of rooms at a nearby hotel (single occupancy including breakfast). Please contact Angela Carslake for the code to quote when booking.
All CompleteEASE course delegates are required to bring their own laptop and charger and mouse with trackball.
Request a special hotel rate code by emailing angela@qd-uki.co.uk
We strongly recommend that you first attend our FREE Spectroscopic Ellipsometry Workshop on September 26 CLICK HERE
---
About the Speakers
James Hilfiker, Applications Engineer, J. A. Woollam Company
James graduated from the EE department of the University of Nebraska in 1995, where he studied under Professor John Woollam. His graduate research involved in-situ ellipsometry. He joined the J.A. Woollam Company where his research has focused on new applications of ellipsometry, including characterisation of anisotropic materials, liquid crystal films, thin film photovoltaics, and Mueller matrix optical characterisation. He has authored over 60 technical articles involving ellipsometry.
Jianin Sun, Applications Engineer, J. A. Woollam Company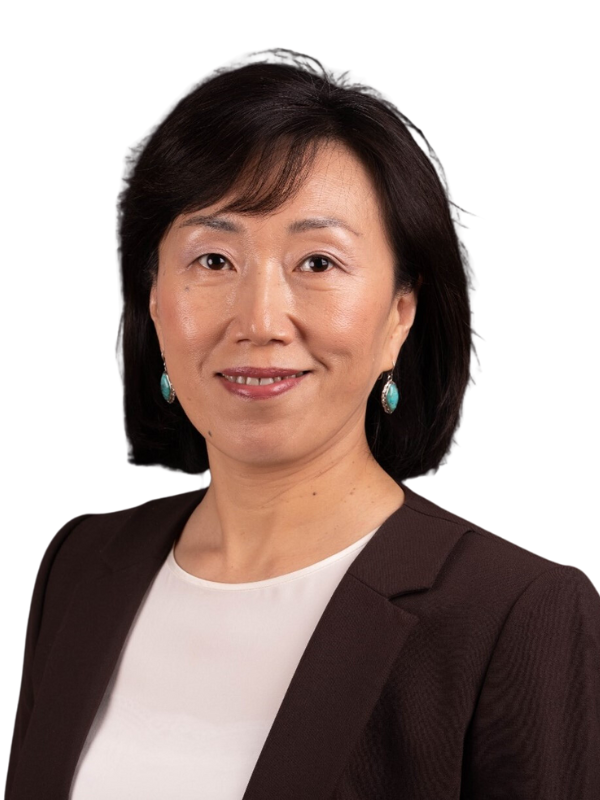 Jiaining received her Ph.D. in Materials Science and Engineering from the University of Michigan – Ann Arbor. She holds Master and Bachelor degrees in Chemical Engineering from Tsinghua University in China. Her Ph.D. research involved characterising low-dielectric constant thin films using Positronium Annihilation Lifetime Spectroscopy (PALS). She worked as a process engineer on back-end process and characterisations in the semiconductor industry and lecturer at University of Nebraska before joining J.A. Woollam Company in 2008 as an Applications Engineer. She has been working with customers on a variety of ellipsometry applications, including photovoltaic and display materials, 2D thin films, thermal properties, or patterned samples. She is also actively involved in customer trainings and support.
---
What's Included?
Quantum Design UK and Ireland and J A Woollam Inc would like to involve as many users as possible to show the latest CompleteEase software capability and advances that have been made. Lunch and refreshments will be provided.
---
"I arrived at the CompleteEASE workshop on 13th September with little knowledge of the theory of spectroscopic ellipsometry and very little experience of fitting and analysing ellipsometry data. By the first day, I had developed a thorough understanding of the physics of spectroscopic ellipsometry and how the J.A.Woollam ellipsometers work to collect data for determining film properties such as the thickness and optical constants, thanks to the great communication skills of Andrew Martin and Jeremy van Derslice.

The 3-day course went on to bolster this, with plenty of examples for us to try for ourselves, which was key to gaining a better understanding of the fitting methods available to use in CompleteEASE. The methods of fitting, namely when to use a Cauchy layer, a B-spline and a Gen Osc model etc. were explained in detail, again with practical examples, as practice makes perfect seems a very apt statement for determining how best to fit different data.

The course was not only thorough and helpful but fun and engaging. I truly feel that my time and money was well spent and that I had advanced my knowledge of ellipsometry significantly. The venue of Nottingham Trent University was a good location and provided a good service and the people from Quantum Design UK & Ireland were also very helpful and friendly and did a great job of organising the course and events. In addition to this, the course included a dinner which allowed for course members and organisers to meet and network, which was fantastic and good connections were made!

Special thanks to Andrew and Jeremy for doing a great job of providing a useful and captivating course that explained everything clearly. Also thanks to Shayz and Angela for organising and helping everything run smoothly, and everyone at Nottingham Trent University for their support and providing a great service.

It was great to meet everyone and I highly recommend this course!"

Nicky Evans, Physics Student, Oxford University
---
About the Optoelectronics Research Centre
The event will be hosted by the Optoelectronics Research Centre (ORC) and the CORNERSTONE Silicon Photonics MPW (Multi Project Wafer) service at the University of Southampton. The ORC is one of the world's leading institutes for photonics research.
The ORC is a vibrant community of researchers, led by some of the leading figures in the field of photonics, who have contributed significantly to the remarkable growth of the photonics industry, including the optical telecommunication technology that underpins the internet as well as solutions in medicine, biosciences sensing, security and manufacturing.
CORNERSTONE offers an open source, license free Silicon Photonics rapid prototyping foundry based in the UK. Our prototyping platforms utilise industrially-compatible deep-UV projection lithography to enable seamless scaling-up of production volumes, whilst retaining device level innovation capability using high-resolution e-beam lithography and versatility in our process flows and platforms.
---
"QDUKI and Woollam have worked together for over 25 years now and these events are always productive, fun and insightful – getting feedback from the users helps us shape the developments we make in the future. We look forward to meeting you at future events."

Andrew Martin, Applications Engineer, J.A Woollam Company
Quantum Design UK and Ireland (QDUKI) reserves the right to use any photograph/video taken at any QDUKI event without the expressed written permission of those included within the photograph/video. We will not, however, use identifying information such as names or company/institution without your permission.
---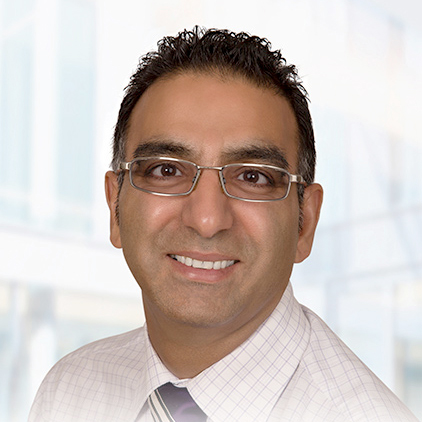 Any questions ahead of the event?

Get in touch with our Technical Director, Dr. Shayz Ikram by email or call (01372) 378822.
---