We thought we'd make it easy for you to watch some of our latest webinars, so here is a round up of ones you catch watch right now and also book in for future planned webinars and online events.
Webinars and online Q&A sessions you can watch now
InfraTec
Simultaneous imaging of objects over a wide temperature range
---
LakeShore Cryotronics
A new, much faster approach to low-mobility Hall measurements
New technology now makes it possible to research low-mobility materials on a tabletop Hall measurement system without the use of AC field. Watch this recorded webinar for an overview of the technology followed by a hands-on demonstration.
---
Quantum Design
Thermal Transport Option Webinar
Join the QDUSA team to learn more about our Thermal Transport option for the PPMS, DynaCool, and VersaLab platforms.
---
AC Susceptibility and the ACMS-II Measurement Webinar
QDUSA recently conducted a webinar about AC Susceptibility measurements using your PPMS, DynaCool, or VersaLab. This is another presentation in our continuing series devoted to existing measurement capabilities.
---
DENSsolutions
Discover how In Situ TEM advances catalysis research
The DENSsolutions Climate system allows you to study catalytic reactions directly inside the TEM. Using MEMS technology, we developed an electron beam transparent Nano-Reactor in which you can control all environmental conditions, e.g. temperature, gas mixture, gas pressure etc. In this webinar we will show, through various application examples, why in situ is an essential tool for meaningful catalysis research. The application examples that we will cover in depth are: 'The shape evolution of Pd nanocrystals", "The growth of carbon nanotubes" and "Ultra-fast Ni oxidation". We will discuss the technological challenges for In Situ TEM catalysis research and the solutions provided by our Climate G+ system.
---
Win in the Quantum Materials Race: Extract New Information (Quickly) with Temperature-Dependent Raman and Photoluminescence – this webinar has now passed. Check back soon for the recording!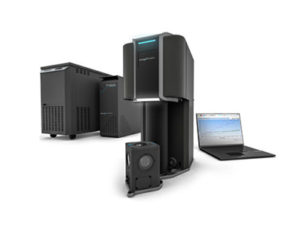 Hosted by Quantum Design Italy – Raman micro-spectroscopy is used to characterise a variety of properties, including chemical, magnetic, electronic, symmetry, and layer orientation in 2D materials. Many interesting phenomena emerge across the 4K-500K temperature range, and new information about a sample can be obtained with temperature dependent measurements.
---
May 20 Webinar – Quantum Design and Angstrom Scientific Webinar – this webinar has now passed. Check back soon for the recording!
Webinar on characterisation of conductive and magnetic nanostructures by correlative in-situ AFM and SEM via the link below!
---
Multi-scale in situ observation of catalyst dynamics under reactive conditions – this webinar has now passed. Check back soon for the recording!
DENSSolutions welcome you to join their 1st user webinar in which there be a presentation from Dr Marc Willinger, a Climate user:
"In my presentation, I will highlight the importance of in situ electron microscopy for catalysis, and share some of the experience we have collected over the years. I will show how we apply a combination of in situ TEM and in situ SEM, to study the dynamics of active catalysts under simple redox conditions as well as under industrially relevant reactions, such as methanol oxidation. By bridging the scale from the Å to the mm range and pressures from 10-5 to 10+5 Pa, we are able to reveal the dynamic nature of active catalysts and to bridge the materials and pressure gap between simplified model systems and real-world catalysis. It will be shown that simultaneous detection of reaction products by RGA enables correlating structural dynamics with catalytic activity. We observe rate oscillations and oscillatory behaviour that is inherent to the action of a catalyst, which has to break bonds and facilitate the formation of new ones over and over again."
---
Spectroscopic Ellipsometer Webinar – this webinar has now passed, we will try and bring you the recording if possible – please check back soon.
Quantum Design France are holding a Spectroscopic Ellipsometer Webinar on Tuesday, May 26, 2020 from 08:00 am to 11:30 pm (GMT). The webinar will provide an introduction to the fundamentals of ellipsometric data analysis, and an overview of ellipsometric applications.
---
New FIB lamella preparation proces for in situ TEM
---
In situ heating and/or biasing TEM experiments attract a lot of interest from the community as it reveals the dynamic behaviour of the samples in the microscope that can be observed in real time. As the in situ TEM uses MEMS-based chips as sample carriers, the sample preparation, including the FIB lamellas need to be done onto Nano-Chips. Not only the lamellas need to be thin and clean from contamination, but for in situ heating and especially biasing experiments the samples need to remain functional.
---
Sorting plastics with hyperspectral imaging – Live Q&A with Mathieu and Jeff
Rewatch Specim's hyperspectral Q&A. Mathieu and Jeff showed how you can sort plastics with Specim cameras, and then answered questions.
---
Webinars to register for right now!
Webinar: Discover how in-situ TEM enables progress in Fe-based heterogeneous catalysis research
JUNE 10, 2020 FROM 2:00 PM TO 3:00 PM
---
Webinar: Cryogenic temperature sensors: installation techniques for success
JUNE 18, 2020 FROM 3:00 PM TO 4:00 PM
Join Lake Shore Cryotronics for a live webinar at 15:00 – 16:00 pm (GMT) on 18 June 2020 exploring how to choose the right sensor and packaging for cryogenic thermometry installation. This webinar will cover helpful, practical tips on how to choose the right type of sensor and packaging for the specific application and then summarise
---