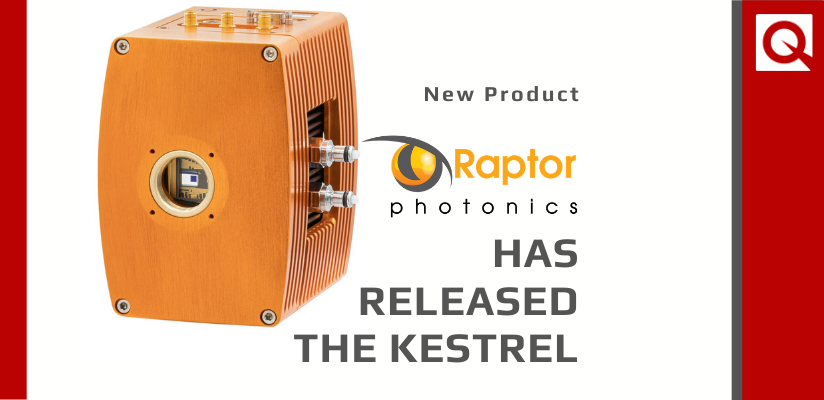 Ultra-fast EMCCD camera, offering single-photon sensitivity at KHz frame rates
The digital Kestrel EMCCD camera is based on e2v's CCD-60 back-thinned 1/3″ sensor. It combines high sensitivity, speed and resolution. with QE up to 95%. It has strong response from UV through to NIR. With EM gain on it offers less than 0.01 electrons read noise. It uses a 16 bit A/D converter and offers a standard CameraLink output.
Now up to 2,000 frame per second with ROI – The fastest EMCCD on the market
Key features of the camera include the 128 x 128 Back-thinned EMCCD sensor which enables optimum image resolution in low light imaging applications. The 16 bit CameraLink output allows realtime imaging for low latency photon to digital image. And, we'll mention it again, at 2,000 fps, it offers some of the fastest and most sensitive speeds available on the market.
---
QE Curves
Applications
• Adaptive Optics and Astronomy
• Calcium signalling
• High resolution fluorescence imaging
• Hyperspectral imaging
• X-ray & High energy
• Particle Image Velocimetry
• High speed object tracking