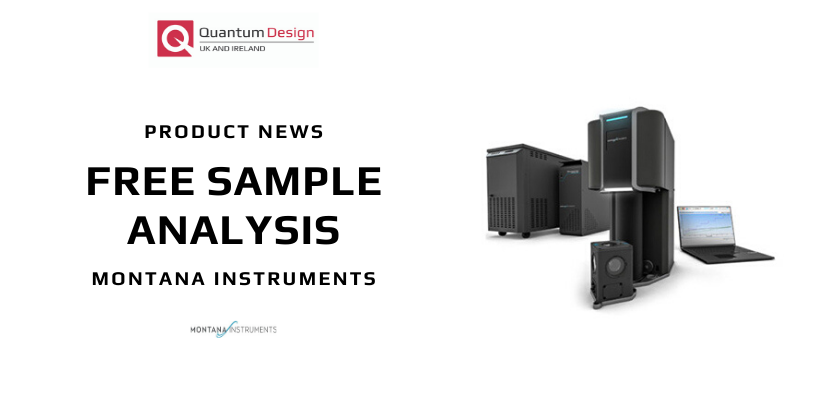 Did you know we can carry out a free sample analysis for you using a Cryostation?
The Montana Instruments applications lab is available for complimentary sample analysis. The measurements offered provide researchers with variable temperature data to supplement grant applications, paper submissions, and presentations. We are always excited to learn about new techniques and measurements – discuss your research with an Applications Scientist to learn more about possible solutions.
Closed Cycle Optical Cryostats
Montana Instruments is dedicated to enabling the low temperature research community by providing state-of-the-art performance, reliability, and usability through its expanding product line. The closed-cycle optical cryostats offer turn-key functionality and automated control in an easy-to-use variable temperature system. The engineers at Montana Instruments can assist in the selection of the appropriate platform given your performance requirements, sample and experimental setup, and desired features and capabilities.
Measurements
Raman and/or photoluminescence can be measured on the sample as a function of temperature (4K – 525K). Small temperature steps are used in user-suggested transition regions to reveal important sample characteristics such as structural or electronic phase transitions.
Raman Spectroscopy

White Light Imaging

Photoluminescence Spectroscopy
Sample Analysis Process
Please get in touch with our Montana Instruments Specialist, Ben Parker on 01372 378822 or email him at ben@qd-uki.co.uk
Our Applications Scientist will:
Prep (if needed), mount & load samples during the next available time slot (dependent on instrument availability)
Perform agreed upon temperature-dependent measurements (typically 1-2 days)
Prepare a customised sample report (example) & provide raw data files (typically within 2-3 weeks)