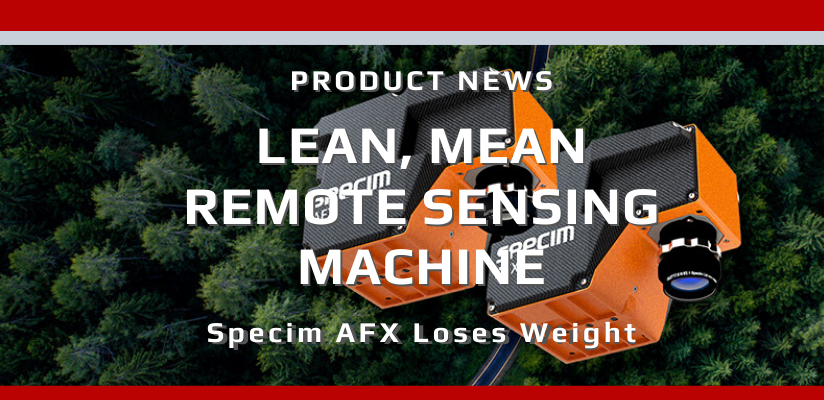 Our partners at Specim, have just announced the following:
"In our preliminary specifications, we were playing safe with the total weight of the system. Now we can proudly say that we have trimmed off 0.5 kg's combined from the AFX series siblings. 

The official weights without the gimbal:
PICVISA CUSTOMER TESTIMONIAL
Picvisa is a Spanish company that has over 20 years' worth of experience of providing machine vision solutions for waste treatment, recycling, and various industrial processes. Specim has provided Picvisa with compact hyperspectral cameras that assist in classifying materials based on their chemical composition.