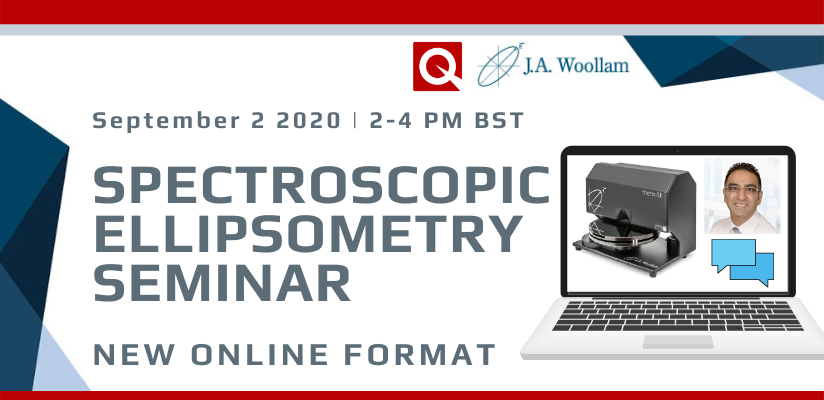 Now in webinar format
We are celebrating 20 years of Spectroscopic Ellipsometry workshops with our partners, J A Woollam.
This free of charge workshop is aimed at both experienced ellipsometry users as well as people new to ellipsometry. The format of the workshop will include an introduction, fundamentals of ellipsometric data analysis, and an overview of ellipsometric applications in both research and production. New emerging applications will be highlighted.
Date:
Wed, Sep 2, 2020 2:00 PM – 6:00 PM BST
Application engineers from J A Woollam will give talks on the following topics:
Theory and Fundamentals of Spectroscopic Ellipsometry
Applications and Data Analysis Examples of Spectroscopic Ellipsometry
Overview of J A Woollam Ellipsometers including the theta-SE Ellipsometer
We are asking existing customers to send in some data files for the seminar and we may use a few for our examples at the end of the session.  Please note, we won't be able to cover all data files we receive. Please send in your data files to angela@qd-uki.co.uk by Friday 28th August 2020.
This is a perfect opportunity for new users to learn about what Ellipsometry can measure and provide an informal open platform to ask technical questions regards the various hardware and software available.
---
Speakers
"Excellent introduction to SE"

Chris Morgans, Swansea University

---
---