Two new dates available – 10 December and 11 December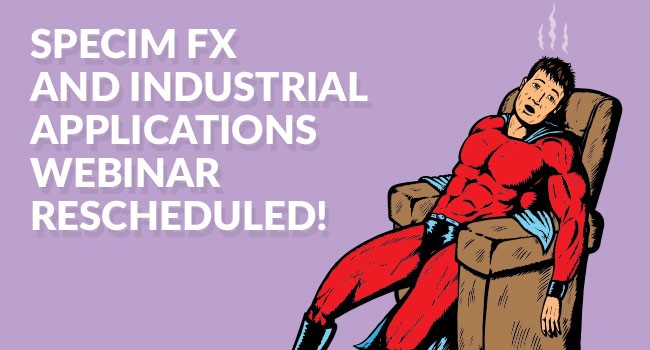 It can happen to the best of us – we are sorry to have to tell you, that our superhero Esko Herrala has come down with flu. As far as we know, kryptonite was NOT involved. Still, with his voice completely gone, he was not able to speak in the Specim FX and industrial applications webinar on November 6th / 7th.

SECOND CHANCE!
We hope you can still join us on December 10th / 11th for a rescheduled event!
Purchasing a spectral camera is just one step on the path when deploying spectral imaging – to get usable data, you will need to build a complete system around it.
Luckily, it's not as complicated as it sounds. To help you get started, Specim has arranged a webinar about Specim FX cameras and their industrial applications with their superstar, senior application specialist Esko Herrala.
YOU WILL HEAR ABOUT:
The wavelength selection
Lighting options
Acquisition and analysis software
Making the measurement

Demo measurements of food, plastic and textile samples
There are two separate sessions:
10 December at 17:00 EET (UTC+2)
11 December at 09:00 EET (UTC+2)
Click the button below to register for the webinar and select your preferred session (external link to Specim website):
---
See the Specim range available at Quantum Design UK and Ireland