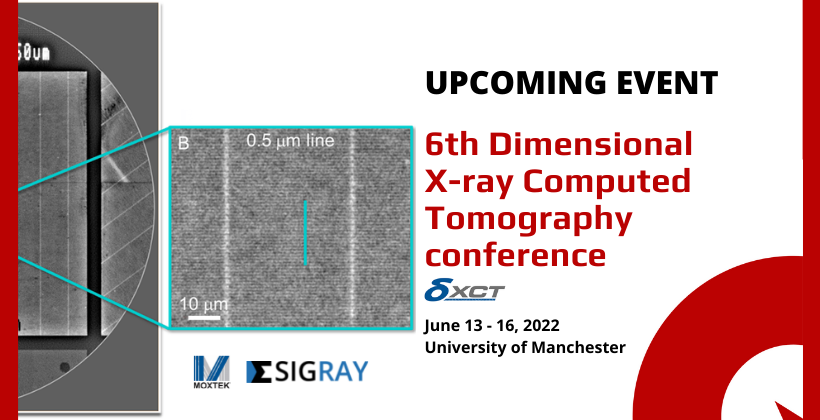 The Dimensional X-ray Computed Tomography (dXCT MMXXII) conference is an annual event, coordinated by the NPL, presenting and disseminating the latest developments in XCT for dimensional measurement and its industrial impact across a variety of applications. The conference defines synergies and opportunities of collaborations between different organisations and commercial representatives.
The 6th annual Dimensional X-ray Computed Tomography conference is being held at the University of Manchester, between June 13 and 16, 2022. This year's event will be supported by the National Physics Laboratory and linked with the launch of the Royce Institute Building.
Quantum Design will be a 360 first prize award provider at dXCT this year.
The main themes of the conference include:
New developments in XCT (technology improvement, correction of errors, etc.)
XCT for dimensional metrology (traceability and verification)
Dimensional XCT for industry applications (automotive, aerospace, additive manufacturing, etc.)
Dimensional XCT for medical/bio applications
Standardisation
---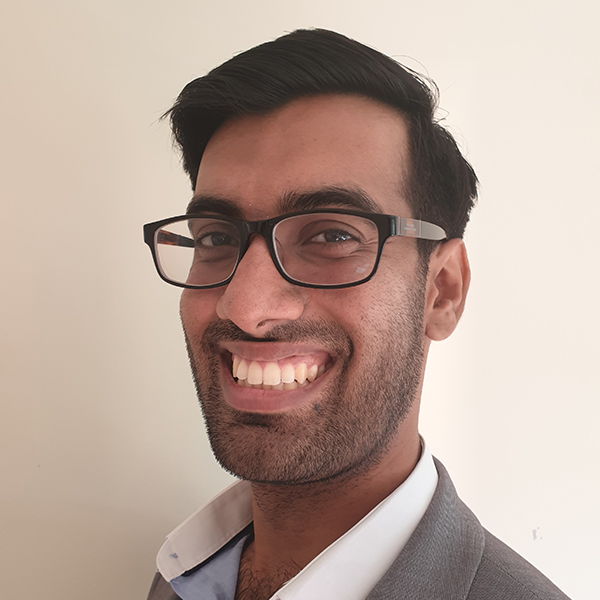 Visit our stand and talk to Technical Product Manager, Dr. Satyam Ladva
Chat about
Batteries in-operando
Semiconductor Failure Analysis
Pharmaceuticals
RDL Cracks
Non-destructive 3D Analysis
Life Sciences
Talk by Satyam Ladva, QDUKI
The Incorporation of 3D X-ray Microscopy with High Contrast
Mechanisms for Advanced Industry, Academic and Bio Applications
Abstract
3D X-ray Microscopy is a non-destructive X-ray imaging technique which acquires highly precise 3D, quantifiable, internal images of samples with high resolution and contrast, from mm to nm. Whilst traditional 3D XRMs were limited in their high resolution capabilities, by X-ray source heat loading issues and lower flux relative to the capabilities of the X-ray source, our Sigray 3D XRMs address and resolve these issues through the combination of conventional Nanofocus X-ray Source advantages and Sigray's patented multi-spectral source and optics. This allows their turnkey systems to obtain <500nm spatial resolution whilst providing quasi-monochromatic beams of X-rays with >10x throughput compared to conventional microfocus sources. Thus, the same system can measure semiconductors, pharmaceuticals and soft/bio samples. This versatility is further enhanced through the use of microstructured, diamond coated target materials, to maximise heat dissipation and thus allow up to 5 target materials at once on the system. This, along with the multi-detector setup, GigaRecon and Sigray3D softwares, allows easy-to acquire high resolution, 3D reconstructions of a range of materials. Quantitative Phase and Sub-resolution Darkfield contrast modes are also accessible through a Talbot-Lau inteferometry upgrade.
---
---
---
Agenda
13-14 June 2022 Training days on latest software toolkits as well as access to imaging hardware facilities at the Royce Institute Building
15-16 June 2022 Main conference to be held at the Schuster Annex, at the University of Manchester. Including a drinks reception and launch of facilities at the Royce Building including a talk with an emphasis on Palaeontology X-ray based metrology.