Register now for this fantastic course, hosted by our friends at J A Woollam in Orlando, Florida
The J.A. Woollam Company is proud to announce a data analysis course designed for CompleteEASE users. They will introduce the fundamentals of data analysis at a beginner-to-intermediate level. All details will be described using the latest CompleteEASE software. This version of software will be provided to all attendees before the start of the course. This course is not intended for users that work with other software packages, such as WVASE.
As with other J A Woollam analysis courses participants will work computer examples throughout all sessions.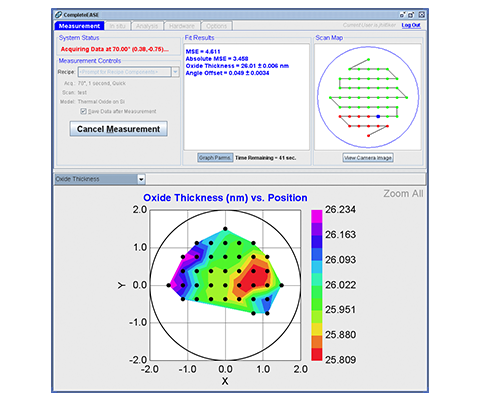 Day 1 Overview
Basic theory
Overview of Data Analysis Strategies
Transparent layers
Cauchy Dispersion
Thickness PreFit
Global Fit
Roughness
Index Grading
Day 2 Overview
Parameterise Layer
Absorbing Films
Semi-Absorbing Films
Wavelength Expansion Fits
B-Spline
Convert to Transparent B-Spline (New Feature)
Gen-Osc
Oscillator Model Theory
Day 3 Overview
Fitting SE + Transmission
Thin Absorbing Materials
Multiple-Sample Analysis
Mapping Data
Review
---
Register now – link takes you through to the J A Woollam site, as they are hosting this event. Any questions should be asked through their website please. We hope that some UK customers will be able to make the trip.
Further Information
WHERE:
University of Central Florida
Research 1 Building
Orlando, Florida
WHEN:
March 9-11, 2020
Monday-Wednesday
TIME:
Sign-in begins at 8:30am – Monday
Session: 9am-5pm
DEADLINE:
Registration ends February 21, 2020
Limited space available
---
Orlando International Airport (MCO) is the primary airport for the Orlando area.
Lunch and snacks will be provided.
Please note this short course requires participants to bring their own laptop (Mac or Windows).